When so many people attempt Everest Expedition every year, there's bound to be some who succeed at reaching the summit, and at the same time, there must be some who don't. Also, though a tiny population, there are some who succumb to death. So many climbers have gotten lost while making an attempt to climb Everest, and the truth is, their bodies are out there, on the top of the peak. This is what Everest Rainbow Valley is all about, a graveyard for bodies that got lost in terms of climbing Everest.
Though it might sound a bit sadistic, a lot of times, it is fun to learn the facts about lost climbers in Everest. In the same context, you get to know about places like Everest Rainbow Valley, legends like Green Boots Nepal, and people like Everest Sleeping Beauty. By getting to know about them, we gain a little bit of experience, as we learn about the journeys of the various climbers, their mistakes, and what caused them to get lost in the first place. We also get to know the things we should do to be successful.
Everest Expedition is a magical journey altogether, regardless of sections like Everest Rainbow Valley on the peak. If you're a mountaineer, but still haven't tried climbing Mount Everest, well, you're missing out on a lot of fun and adventure. Whether you're looking to enjoy the views from the top of Mount Everest, click pictures of Mount Everest, or conquer this giant, you should definitely go for this trip.
Everest Rainbow Valley
When people think of Everest Rainbow Valley, what comes to their mind is a serene, beautiful, and colorful place, which is situated somewhere in the Everest region. Little do they know that Everest Rainbow Valley refers to the Everest Graveyard, which is located on the top of the peak! This Everest Graveyard is actually a section on the northern ridge of the mountain that is full of dead bodies of climbers who were unable to reach the peak or the ones who did but could not reach the base camp.
The reason why Everest Rainbow Valley has been given this name is that those dead bodies are covered in colorful jackets, which the climber wore while they were ascending the peak. Collectively, these colorful clothing give a rainbow-like impression, giving the area the title Rainbow Valley Everest. It's too cold at that level, which prevents the body from getting decayed or decomposed, and so, both the body and the clothing covering it remain intact. This is the reason why the area is full of corpses.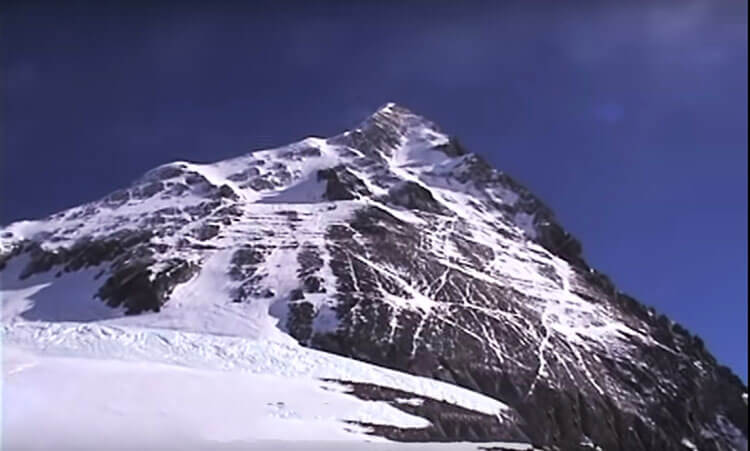 Rainbow Valley Everest is a part of the Everest Death Zone, which is a part of the mountain that lies above 8000 m. At this altitude, the oxygen in the air is scarce; also, the weather is too cold and unpredictable, and the high-velocity wind blows at all times. All these factors make crossing Rainbow Valley Everest, whether in terms of ascending or descending the peak quite challenging, often resulting in deadly consequences. And especially when you don't have supplement oxygen, things get further riskier.
It's because of areas like Rainbow Valley Everest on the peak of Mount Everest, Everest Expedition is considered as one of the toughest journeys in the world. To go for Everest Climb, and successfully handle Everest Rainbow Valley, it is recommended that climbers must have received intense training and they must have had a considerable amount of experience climbing mountains. No climber wants to become a victim to the factors that make Everest Expedition challenging, and areas like Everest Rainbow Valley, and so, a considerable amount of thinking needs to be done before embarking on Everest Climb.
A lot of people consider Everest Rainbow Valley as the dark side of Everest, and so, not everyone likes having conversations about it. But the truth is, it's neither black nor white, it's simply a fact about Everest that every climber needs to know about before going for the journey. Carefully analyzing the details about Everest Rainbow Valley allows them to plan their Everest Climb properly, and stay prepared for all the mishaps that might occur during the expedition, which could save their life.
Everest Base Camp Stories
Along with the facts about lost climbers in Everest, there are stories that revolve around these lost climbers; some of them just myths, and some of them the truth. The best place to get to hear these stories is the Everest Base Camp, where the climbers make the final stop before ascending the peak. These Everest Base Camp stories are often funny, and a lot of times saddening and scary.
One of such Everest Base Camp stories is about Green Boots Everest. There is a body that lies on the northeast ride of Everest, in the Everest Death zone. The identity of this body is unknown. The reason why it's called Green Boots Everest is because of a pair of Green Boots that are on the corpse. Some speculate it to be the body of TsewangPaljor, an Indian climber, who succumbed to death while climbing Everest, in the year 1996. But this is uncertain, as there are other theories about the corpse.
Another such Everest Base Camp stories are about Sleeping Beauty Everest. FrancysArsentiev from America attempted climbing Everest in the year 1998, without the help of supplemental oxygen. She was able to reach the top, but during the time of her descent, she collapsed. Rescue parties were sent to get her back safely, but by the time they reached near her, she was almost dead, with most of her body parts frostbitten beyond treatment. The rescuers had no option but to leave her behind and return.
You might be interested to know about:
Everest Expedition
When you decide to go for Everest Expedition, you should spend a considerable about of time researching and planning your journey. Your research shouldn't just include facts about lost climbers in Everest, but about the journey altogether as well. The first thing that you need to know about Everest Climb is, how long does it take to climb Mount Everest! Knowing the answer to the question, how long does it take to climb Mount Everest, will help keep your expectations clear.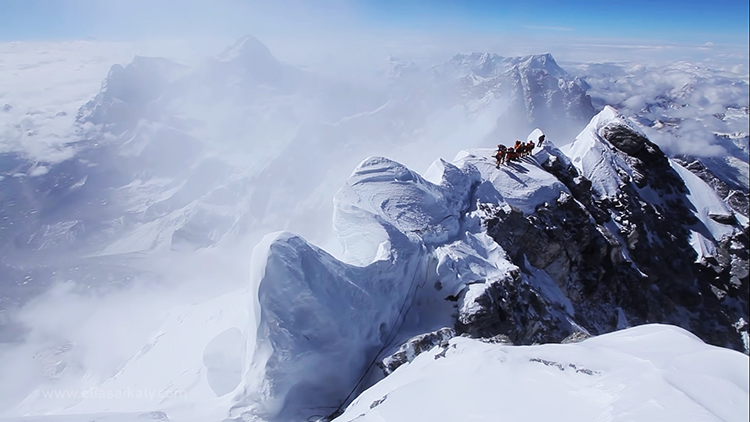 Altogether Everest Expedition is a 64 days long journey. During this time, the climber spends around 44 days ascending the peak. During the journey, a considerable amount of time is spent on the Everest Base Camp trek, as the climber takes Everest Base Camp tour starting from Lukla to Everest Base Camp, before the ascent, and the same way back after the descent. The core duration of trekking is 11 days.
In comparison to core climbing, Everest Base Camp trek difficulty level is nothing. However, from the perspective of an average trekker, Everest Base Camp trek difficulty level can be considered moderate. One can go for Everest Base Camp Trek or Everest Base Camp tour as individual journeys as well.
Your reason for climbing Mount Everest could be many. It could be as big as to feel like a winner by conquering this giant, or as simple as enjoying the views from the top of Mount Everest. Though there are other ways of attaining pictures of Mount Everest as well! Whatever the case may be, you cannot deny the fact that going on the Everest Expedition requires preparation and research. During your research, you shouldn't just try to find out the details about the journey, but should also try to look out for information like facts about lost climbers in Everest, and the death of climbers on Everest.
You're bound to come across things like Everest Rainbow Valley, Green Boots Everest, and Everest Sleeping Beauty during your research. Though a lot of people might think that one should ignore all these facts, the truth is, you need to know about things as such. These incidents, places, and people help us have realistic expectations about the peak. Without a doubt, it's big, beautiful, and charming from a distance, but as you reach nearer, you unfold its uglier and demonic side. And the only way to face it is to be real, trained, experienced and well prepared. Only climbers as such can tame the beast.
If you are looking for packages of Everest Expedition, you can check out:
About Great Nepal Treks
Great Nepal Treks is a travel and tour operator that offers Everest Expedition Packages. They are one of the most experienced and affordable expedition service providers in Nepal. What makes them stand out from others is the fact that they are customer satisfaction oriented. They leave no stones unturned in terms of giving their clients outstanding services and pleasing them.
So, throughout the service duration, you can count on them for all your needs. They will answer all your queries, even regarding aspects like Everest Rainbow Valley, or other challenges that you might encounter during the expedition. The guides and Sherpa who work for them are some of the most trusted ones in the industry, so you can rest assured about safety. If you're into mountaineering and are looking to reach the top of Everest this climbing season, make sure to choose Great Nepal treks as your expedition. With Great Nepal treks by your side, get ready to add another milestone in your list of climbed mountains, this climbing season.